Beijing Olympics- Birdnest Stadium
l3dD1spL@y
In 2005, Beijing Olympics' committee contacted our Managing Director Mr Alex Huang (Previously working in Shenzhen Sansun as big project coordinator), after several of meetings, they decided to purchase 6 big LED display screens, 2 outdoor LED display for National Stadium – Birdnest stadium; and 2 indoor LED display for Water Cubic stadium, 2 rental style LED display for outdoor equestrians.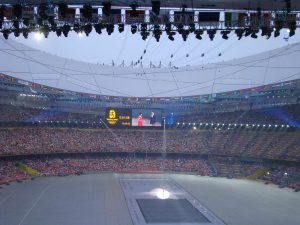 By that time, Alex assigned 10 Engineers as Project team to monitor from production to installation, also assigned Mr. Karson Ho as Press Release Manager. Link below is the LED magazine interview.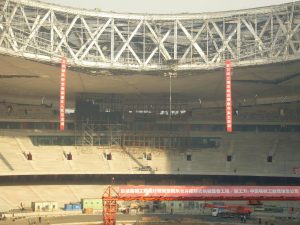 Total screen size in the National Stadium were 304 square meter, size in the Water Cubic were 60 square meter; which can hold 91,000 and 17,000 spectators!
After few years, our hard works start showing to the world on 8 August, 2008, and it said to be one of the best Olympics Opening ceremony in Olympics history.