SHENZHEN GUOJIA
Leading LED Display Screens To Enhance Your Resolutions.
With creating the best LED display products since 2008, Shenzhen Guojia Optic-electronic Co., LTD is dedicated and committed towards creating, manufacturing and selling the best LED products, Research and Development including primary products like LED rental, led outdoor display, led sports display, and led indoor display.
PORTFOLIO
Discover the premium quality of LED products that we manufacture with integration of advanced technology and highest quality of raw-materials. Discover the leading led products!
WHAT PEOPLE SAYS
"I am new in LED display field, we used to provide Neon Signs for Clubs. I met Mr. Alex and Mr. Kar…
"Purchased from Shenzhen Guojia is one of the best decision I made over the years, they are …
"We are from Kazakhstan, weather is extreme, Shenzhen Guojia Optoelectronic specially des…
"No matter big project like 150sq.m in Bangkok, or small project like 10sq.m in Chiang Mai…
"Our company has been purchased from few different LED suppliers from China, Shenzhen Guo…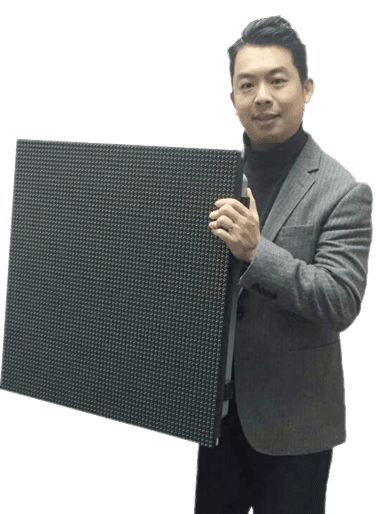 Get a thorough estimate for your project.
We will contact you to understand your needs and demands and assist you in planning your project:
– Product Requirements
– Goals From Your Project
– Estimated ROI
– Technological Advancements
– Quality Required
– Quantity Required
– Value Added Services
MEET OUR TEAM
Alex Huang
l3dD1spL@y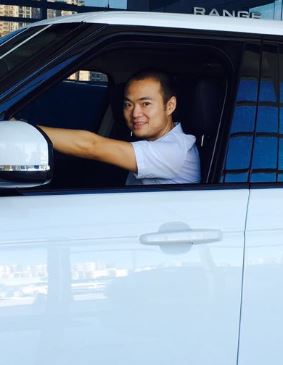 Read More
Alex Huang
Managing Director
Top LED Indoor Display From The Best Indoor LED Display Supplier
In recent years, LED advertising display has achieved relatively rapid development in both technology and application creativity. Transparent LED Screens Display, glasses-free 3D LED display technology and other new technologies and new ideas emerge in an endless stream. LED display products, which can be flexibly combined and LED screens can be small or large, indoor or outdoor, have merged and collided with new LED technologies, resulting in innovative applications such as screens Curved LEDs and dynamic LED poster displays, which have expanded the application range of LED advertising display.
Compared to other outdoor advertising media solutions, LED advertising has a unique communication value. For example, the transparent glass curtain wall LED display file, on the one hand, has a clear and eye-catching image, dazzling colors, high transparency, wide viewing angle, and has a strong visual impact; on the other hand, it has a high arrival rate and wide coverage. At present, transparent glass curtain wall LED displays are generally installed on buildings with glass curtain walls, such as commercial buildings, banks, large shopping malls, shopping malls, theaters, etc. These places are mostly urban business districts, highways and densely populated places.
In addition to the basic publishing and display functions, the LED media advertisements set up in the main business districts of the city also have a special function to promote consumption: 3D LED display that vividly displays brand new content when consumers are at the door of the mall and balk Big 3D LED screens with the naked eye can speed up consumer purchasing decisions. Internet celebrity superstars broadcast live to sell the brand's mobile phone with 3D LED screen.
Outdoor LED Display Manufacturers – We Are the Best!
Large 3D naked eye LED screens are a necessity for the modern development of cityscapes in the future. "It is thanks to the bright and colorful LED screen that a city can show the charm of the diverse life of people as much as possible and demonstrate the vitality of the city. With the development of 5G, LED advertising will shine even more."
Outdoor LED advertising screens not only fill gaps in the night landscape of third and fourth tier cities, but urban image buildings equipped with outdoor LED advertising screens are also expected to become a new city landmark. Most third and fourth tier cities are still on hold or are in development, which will attract more and more LED display manufacturers to sink marketing and seek business opportunities in emerging third and fourth tier cities.
China's leading outdoor 3D LED screen manufacturer: LED Display
LED Display is an expert in the design and manufacture of various forms of outdoor 3D LED display based in Shenzhen, China. LED Display, together with global customers, has sparked a global revolution in the 3D LED display industry. You hardly realize the importance of choosing the right 3D LED display supplier, but to be honest, there are many benefits to making a wise choice.
Considering that LED Display has been committed to providing quality and ensuring customer satisfaction for many years, it is your best choice. Marketing is promoting the services of the company by establishing relationships with a large number of people in the right place and at the right time. As a result, LED Display has been on the market for ten years and has become one of the best suppliers of 3D LED displays and LED billboards.
The company has succumbed to the ups and downs of the market and has been ahead of the industry for a decade. Therefore, we can invest with hard-earned funds and rely on the company to get the best 3D LED display solution. You may be looking for 3D LED billboards for meetings or group discussions, or even giant billboards that are followers promoting the company's services. LED Display is a one-stop solution to 3D LED display problems. You can ask LED Display for help at any time of day, as they offer 24/7 service. More importantly, even at work, the wing provides help and support throughout the day. Therefore, it can be concluded that companies should first consider people's needs.
So, these are some of the differences you can experience when you arrive in LED Display. The company has become the best professional solution, with competence in all aspects, thus ensuring an excellent customer experience.
Have we successfully convinced you of this guide or should we continue? There is no doubt that it is difficult to deny the desire to buy outdoor 3D LED screens as soon as possible!
By combining a variety of technologies to produce new, bigger and better things, users can be assured of giving the game the best performance. Technology will get faster, have the potential to do more, and get leaner to make work easier and aesthetically pleasing at the same time, which is why you should join the growing technology competition and invest in something valuable. Your friends showed their best gear in front of you.